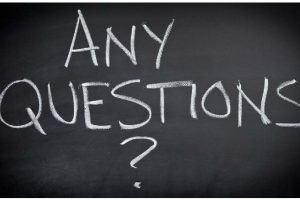 Q – When do you have live music at Scullers?
A. We present live music on Thursday, Friday and Saturday nights year round (with occasional exceptions, please check our calendar before coming by). We also have some fun special series and events on Wednesday nights like our Student Ensembles in partnership with the prestigious local music schools, and host master classes and music workshops. A Latin Jazz series and some choice blues and soul nights will be featured events occasionally. Check our calendar and weekly newsletter for the very latest.
Q – How many people does the club accommodate?
A.  Scullers capacity is 200 guests. All your seats are at tables. There is no standing room.
Q – How Can I buy Tickets?
A. There are various options to buy your tickets, listed here, with fee associated: You can buy advance tickets on line from our website through TicketWeb/Scullers (Fee: 2.5% Credit Card fee). You can call TicketWeb at 866-777-8932 to process over the phone (Fee: 2.5% Credit Card fee + $1 phone charge). You can buy tickets on the night of the show at the entrance, if not sold out (no fee). You can buy tickets in person at the Scullers box office during box office hours only (Fee: 2.5% credit card processing fee, +$3 per ticket service charge). Box office is open 11am-1pm and 2-6pm Tues – Sat, ONLY.
Q – Where do I pick up my tickets?
A. Dinner and show package customers pick up tickets at the Boathouse Restaurant on the second floor of the hotel upon arrival at 6pm (for 8pm show), or at 8pm (for 10pm show).
B. Customers with pre purchased tickets for the show only – tickets will be at the entrance of the jazz club starting at 7pm for the 8pm show and 9:30pm for the 10pm show.
Q – What food and drinks are available at Scullers?
You can take a look at the full menu on our website here.
Q – What is for dinner with the dinner package?
A.  Dinner consists of 3 courses with several options within each course.   One complimentary glass of red or white house wine, beer or non-alcoholic beverage is included with purchase of dinner package.  At the end of dinner, a check for any additional beverages ordered, tax and gratuity will be presented to you.  Cash or credit cards accepted (or charge to hotel room if you are a hotel guest). The meal is provided at the Boathouse 400 Restaurant – you can take a look at the menu here.
Q – What are the dinner times?
A.  for the 8pm show dinner is at 6pm
B.  for the 10pm show dinner is at 8pm
Q – Is there a Dress Code?
A.  No, but dressing up is always fun and completely acceptable! (casually elegant – its a jazz club!)
Q – Is there an age restriction?
A.  All ages are welcome. We ask our youngest fans to be able to listen attentively during the show.
Q – What are the ticket prices?
A. Various prices depending on the artist. $25 – $45 is average.Check our calendar for each show. Packages will add dinner and/or overnight as you choose.
Q – Can I purchase gift certificates at Scullers?
A. No. We do not have gift certificates available at Scullers.  You can purchase HiltonHonors gift cards which are good towards purchasing tickets, dinner and show packages or hotel room stay.
Q – Can I pick up my tickets before the show date?
A. No, we do have tickets available prior to the show to pick up. This will change when online purchase of tickets becomes available – then you will get an email confirmation immediately upon purchase and confirmation list will be at the door, no physical tickets will be required.
Q – What is the Seating / Floor Layout at Scullers?
Please visit this page for Scullers' Seating / Floor Layout.
Q – How do I choose my seat?
Currently: A.  Seating is assigned in the order that reservations were made, with dinner packages having priority seating.  If you purchase tickets only, you will be seated after the dinner packages, in the order that reservations were made (by date).
New system: B. You will be able to choose your seat directly from the website while buying your ticket on line. An interactive seating map will allow you to pick  your seat – availability permitting. The sooner you buy the more choices of where you want to sit you will have. VIP Members have advance access to pick their seats first – see VIP Memberships section.
Q – Do you have parking?
A. Yes.  There is parking in the garage attached to the hotel.  Scullers is located in the DoubleTree Suites by Hilton Hotel Boston – Cambridge hotel.  Parking fee is $15 if you are attending the show and can be paid with cash or credit card at the door of the jazz club.  VIP Members and customers purchasing dinner and show packages have complimentary parking.
Please let us know if there are more items we should add to FAQ to better help you by emailing us on the contact page.